Esker Celtic fielded a select Under 15's squad to play the Irish Paralympic Squad in preperation for their Home Nations Tournament in two weeks time.
The Esker team was: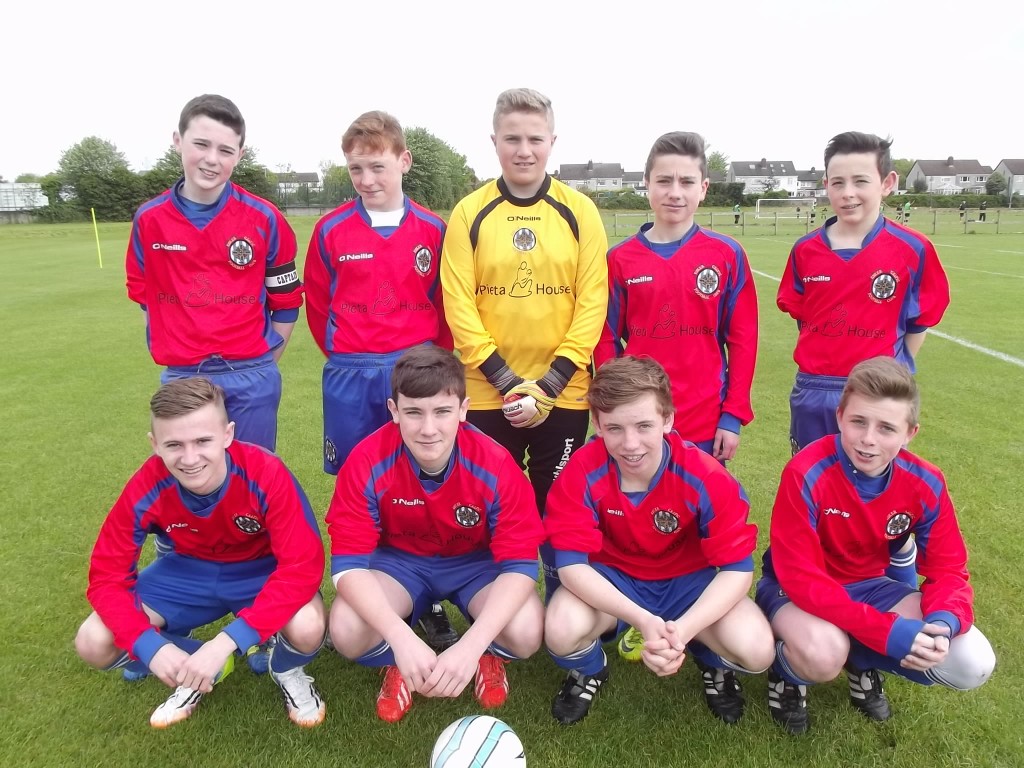 Front Row (L-R): Callum Jones,Sean Buckley, Eoin Cleary, Daniel Gaffney
Back Row (L-R): Kevin Doyle, Mark Young, Caoileann Weir, Lee O Donnell, Gareth Reilly.
The lads put in a great performance against the Paralympic Development squad in three 20 minute matches. The first two matches saw Esker take a strong lead and showed some great skill on and off the ball but in the third match, the Paralympians had the measure of the Esker lads and kept a very tight score.
It all ended very well and both sides enjoyed a new challenge and left with added confidence going forward!