Esker Celtic are taking part in the Lucan St Patrick's Day parade this year! We would encourage all players, coaches, supporters and  families to come along and support the FAI Club of the Year in the parade! We will be meeting at the green beside Tesco's at 2.30pm. Keep an eye out for our two big mascots and lets help turn St Paddy's Day
ESKER BLUE!!!!
Sat & Sun Mar 15th & 16th 2014
Decision on pitches will be posted on Friday at 2pm 
Congratulations to EVERYBODY involved in helping Esker Celtic win the Aviva FAI Club of the Year !!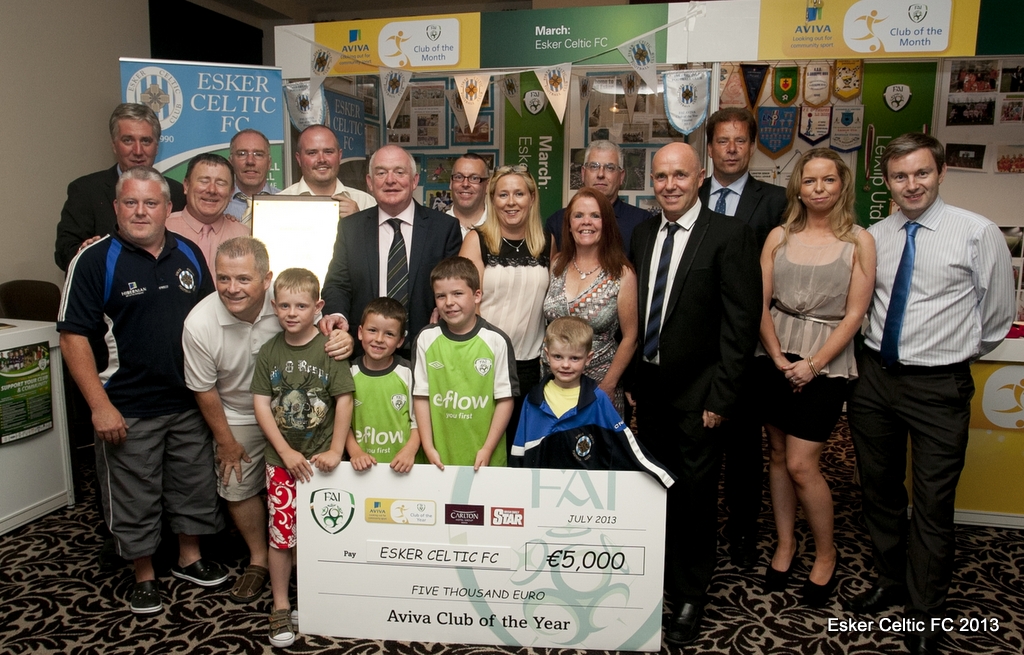 For most up to date news, check the posts on the left
Astro training details and times are posted.
New Esker Celtic Girls Section
You can contact us via the contact us bar on the left, or you can email us on info@eskerceltic.ie with your comments, suggestions or queries

Recent Updates:
5/2/14: Up to date list of managers and teams published. Click here for more!
15/1/14: Managers Corner updated with Aarons training sessions.
12/1/14: Another 10 Coaches complete First Aid training
11/1/14: 15 Coaches complete First Aid Training
11/1/14: Winter training details updated! Click here for details
11/1/14: Pictures uploaded from Managers Night Out! Click here to view them!
9/1/14: Small Sided Games League formations for 2014 Season announced! Click here to view
2/1/14: Managers Night Out announced! Click here for details!