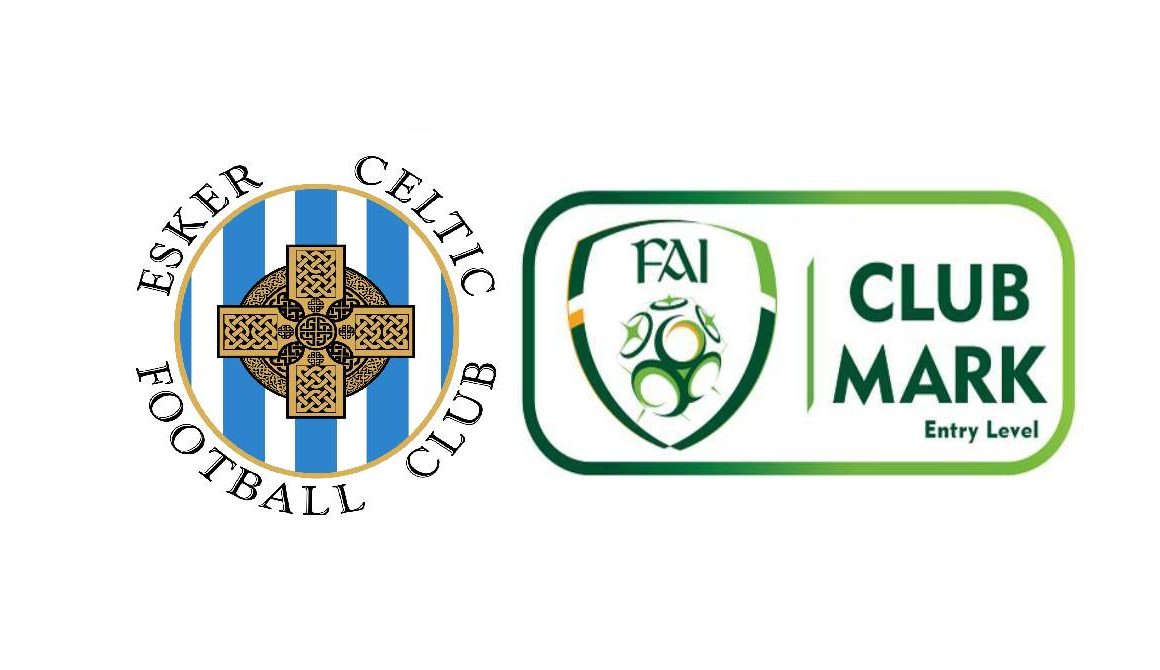 30 April, 2021
2013 FAI Club of the Year Esker Celtic are the latest club to earn the FAI Club Mark.
Founded in 1990, the club was formed to cater for the footballing needs of the Lucan area and surrounding areas in Co. Dublin.
The club has grown over many years through the hard work and dedication of so many players, volunteers, parents and supporters. The backbone of the club is the volunteers who want to do the best for all. The sponsors who support the teams and the club and show a real commitment to a club that is managed and run professionally. The successful working relationship with South Dublin County Council and managing the clubs pitch allocations.
In 2012, Esker Celtic developed a very successful FAI Football for All programme and in 2016 launched the first ever FAI Frame Football Academy. In 2018 in conjunction with South Dublin County Council and the FAI, a bespoke 2G Astro pitch was installed in the Hermitage Park to cater for the needs of Eskers Frame and Amputee footballers.
Esker Celtic FC has developed a very successful Academy for the new entrants to the club and has developed a very successful coach hub for the younger players and existing team coaches and managers.
Over the years with the help of the FAI Development Officers, Esker Celtic FC has successfully participated in the FAI Summer Soccer Schools to maximum capacity annually.
Esker Celtic FC has won many awards for their successful participation in the community and most recently has been awarded the CARA participation award.
In 2015, the club celebrated its 25th anniversary with a Gala dinner dance in a local hotel. Plans for a 30th anniversary have been put on hold due to Covid-19.
The club wishes to acknowledge the support from the local public representatives across all parties.
Following several applications for Sports Capital Grants and fantastic fundraising the club built and opened the clubhouse and dressing rooms on 20 May 2007.
Currently Esker Celtic has 470 players, fielding 33 teams across the Dublin & District Schoolboys/Girls League and 2 Leinster Senior teams.
The FAI Club Mark is free and optional for clubs and aims to:
• Improve the management of clubs 'off the field'
• Establish and promote best practice
• Empower and support clubs
• Recognise and reward clubs for achieving high standards
• Increase a club's capacity to operate effectively and grow football in communities throughout Ireland.