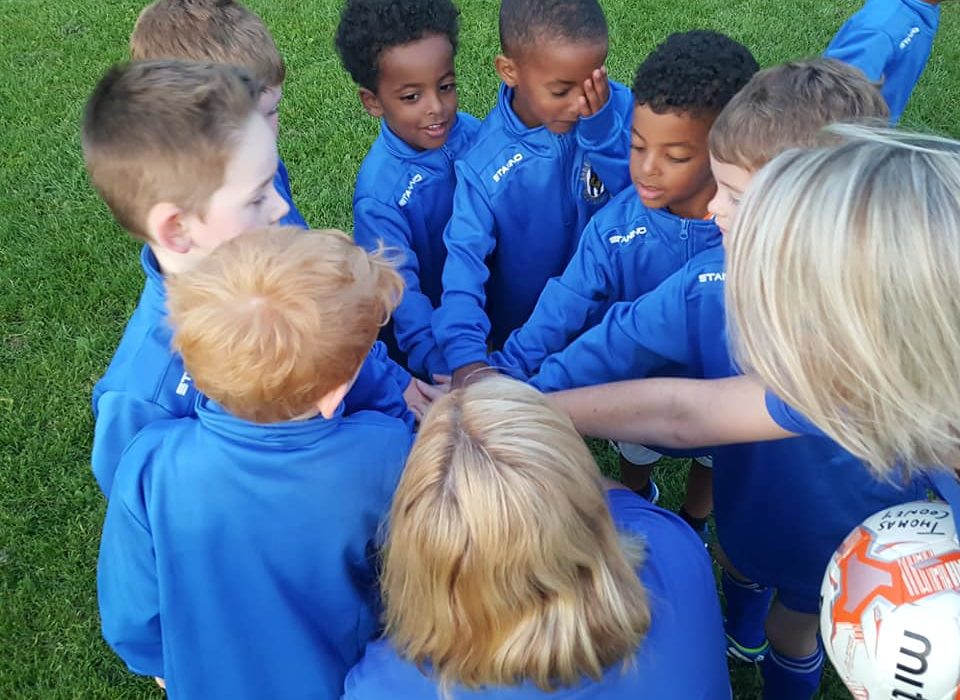 We at Esker Celtic Football Club know how important it is to stay fit and active for our general health and well-being.
As a community-based club, we feel it is important to encourage our young people to engage in sport as a fun physical activity.
Children can start playing with a football club from as early as four-years-old and carry on into adulthood.
Apart from offering physical exercise, there are lots of other reasons why your child should join a football team…
Making friends
Joining a football team will give your child the chance to forge friendships, which can last a lifetime.
Build self–confidence
A great way for your child to gain confidence is through doing something they love with their friends. They can gain confidence as their ability increases plus develop a real sense of belonging.
Improve communication
To be successful on the pitch, a team must work together. This means communicating with each other when playing the game.
Building parent/child bonds
Football is an opportunity for you and your child to share something in common that you both love.
Improve social skills
Children learn how to communicate with each other as part of a team and with adults such as coaches and referees.
Increased energy
Playing sport regularly will give your child more energy, improving stamina, physical ability and mental well-being.
Greater focus
Playing regularly for a football team is a positive routine, it is healthy and gives your child something enjoyable to focus on.